ABOUT 5KM FUN RUN
A journey of a thousand miles begins with a single step. The 5km distance is for people who want to kick-start their running journey.
STARTING TIME: 7:30AM, Sunday, August 9th, 2020
CUT OFF TIME: after 1 hour since starting time
1. Registration fees:


*Notice: The official race day of 5KM is Sunday, August 9, 2020. You can collect your race kit on 2 days: Friday, August 7 from 3:00 PM – 7:00 PM & Saturday, August 8 from 8:30 AM – 7:00 PM
2. Entitlements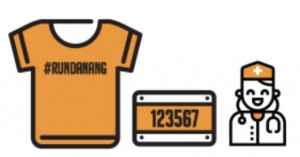 Running T-shirt, BIB, certificate, medical care and E-guideline
3. 5KM Fun Run map & schedule
* To be updated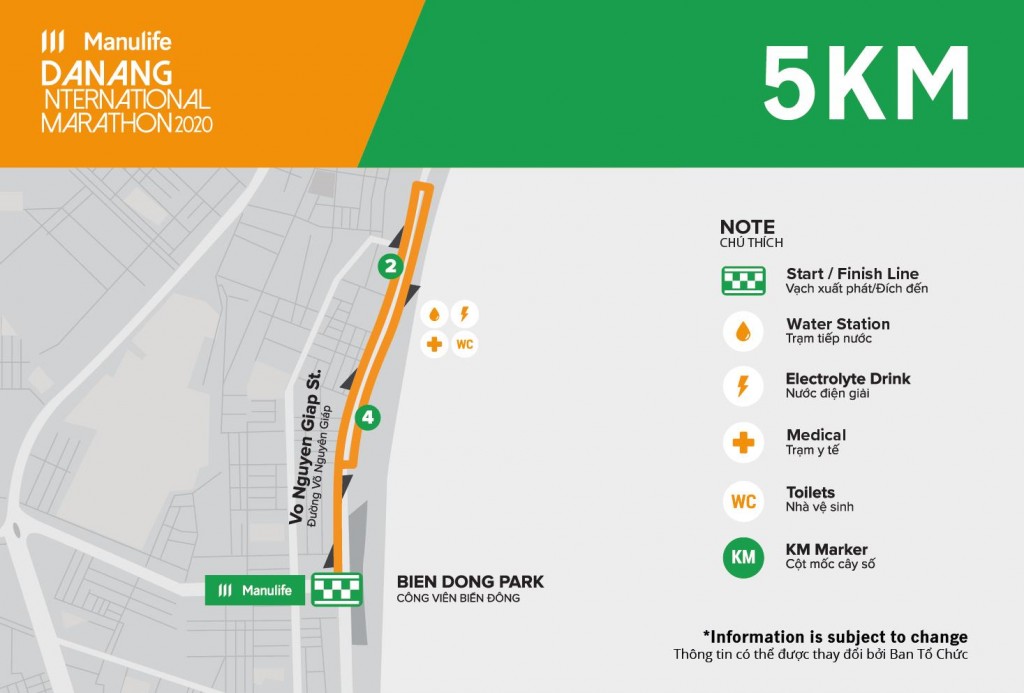 *Please see detailed information of 5KM schedule here
4. How to register?
Runners of the 5KM fun run have different registration options:
– Register and pay online with your bank card (visa, credit, debit,..)
– Register online and pay with cash in your most nearby convenience store
See more details here
Register offline at:
– 3rd Floor, Vietnam TravelMART Building, 27 – 29 Ly Tu Trong street, Hai Chau District, Danang city
– Time: 8:00 – 12:00/ 14:00 – 18:00, weekdays and saturday morning.
– Call 1800 1735 for further information.
5. How to receive your race-kit?
– After your registration and payment are completed, a confirmation letter will automatically be sent to your registered email address.
Please bring your confirmation email and your personal document (ID/Birth Certificate..) to pick up your kit within the provided time.
Race Kit pick-up location: Bien Dong Park, Vo Nguyen Giap Street, Son Tra Dist., Danang City.
Pick-up time:
15:00 PM to 7:00 PM, August 7th, 2020
8:30 AM to 7:00 PM, August 8th, 2020
Check all the information about your kit: What's in your kit, What you need to bring to get your kit, Kit pick up on behalf here
*Please note that information is subject to change.
6. Terms and conditions
– Athletes participating in the 5KM distance are required to wear running t-shirt attached with BIB numbers provided by the organizer when attending the event.
– There will be no fee refund for a participant for any reason whatsoever.
– Participants must inform the organizer in advance via email info@pulse.vn in case of bringing pets, animals, baby wheelchair,… or any other special cases.
– For more details, please visit at here
Time to go out of the office with a fun, healthy and active activity! Run 5km as a company and receive a special discount and branding benefits.
See more details at here