If you are from outside Vietnam, you will need to find a flight to Ho Chi Minh City (HCMC) or Hanoi Vietnam first.
There are also 20+ non-stop flights to Danang from China, Japan, Hong Kong, Singapore, Philippines, etc.
BY AIR
Airlines such as Vietnam Airline, Jetstar Pacific Airlines or VietJet Air all have flights to Danang International Airport for fares between VND 400,000 – VND 1,600,000/one way. Flight time from Ho Chi Minh City or Hanoi to Danang is only about 1 hour. Another advantage is that Danang airport is only 5 minutes from the city center.
To find cheap airfare to Danang, you should book 1 month in advance or take advantage of the promotion period of the airline.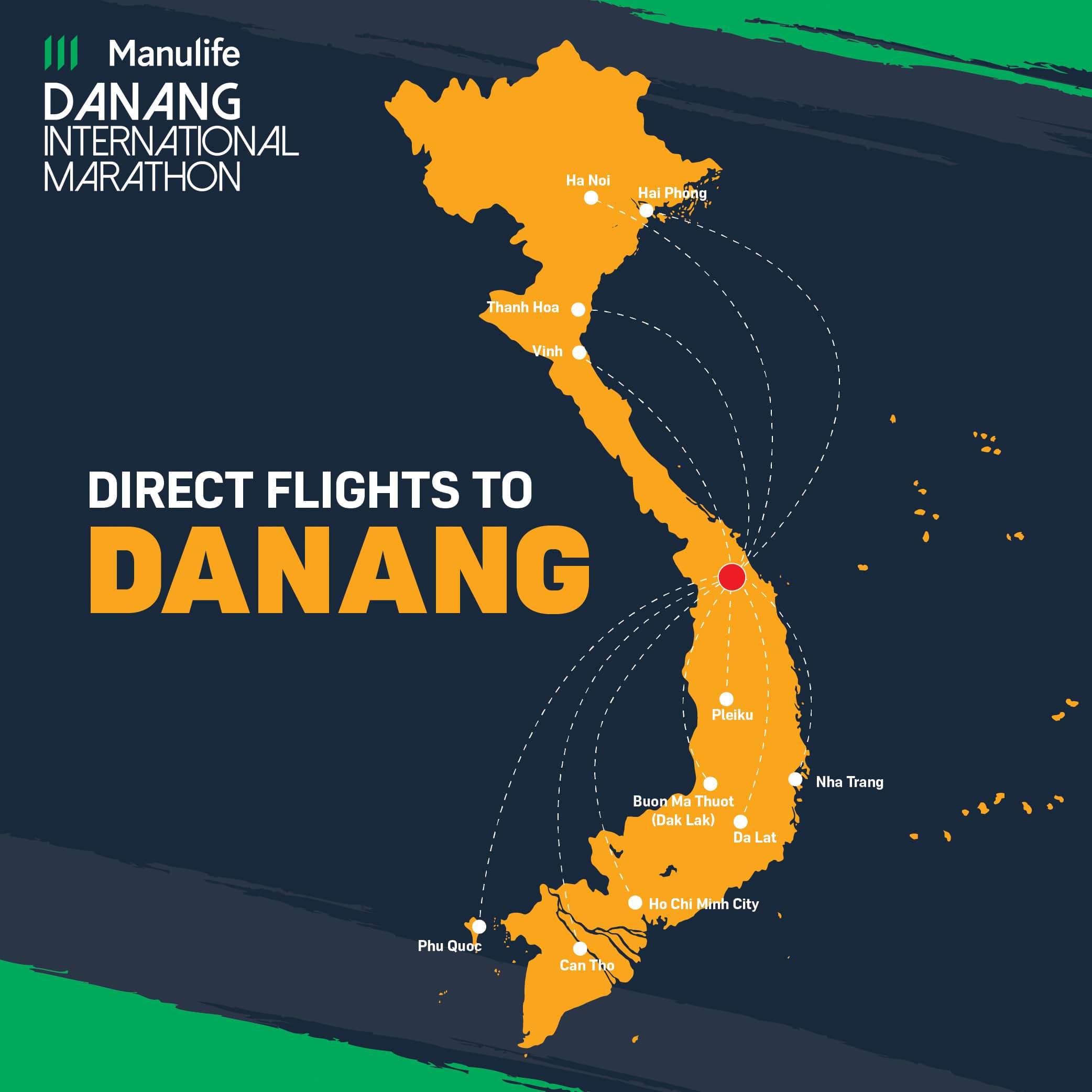 Bien Dong Park is about 7km from the airport, it will take you around 15min by taxi.
In addition, Danang airport is only 3km away from the city center, which is very convenient to travel to the tourist and entertainment areas of Danang city.
For transportation from Danang Airport to the city you can choose
TAXI
This is the fastest and most convenient way to travel at the airport. Of course, the cost is also the highest among vehicles. To move into the city center, it will cost you about 60,000 – 100,000 VND.
You can refer to some reputable companies such as:
Mai Linh: 0236 3 56 56 56
VinaSun Green: 0236 3 68 68 68
Tien Sa: 0236 3 79 79 79
Han River: 0236 3 72 72 72
Aviation: 0236 3 27 27 27
In addition, Grab Taxi is also a great choice in Danang.
BUS
To catch the bus, you need to walk to the main road, Nguyen Huu Tho. It only takes 3 minutes. It is also easy to travel by bus in Danang thanks to the support of the Danangbus.vn website and the DanaBus mobile app (available on the Google Play Store).
TAXI MOTORBIKE
These vehicles are also well-equipped with uniforms, helmets, watches. The rates are also listed on the windshield. Motorbike taxis are usually half the price of a traditional taxi. If you do not travel with many people and do not have a lot of luggage then this can be a perfect choice.
BY TRAIN
By train, it takes about 15 – 18 hours to get to Danang from Hanoi and the same for Ho Chi Minh City, depending on what kind of ticket you buy (SE1, SE2,…). Ticket prices range from VND 230,000 – VND 2,230,000/seat.
You can save money for your trip to Danang going by train and have a chance to see the scenery along the road while the train runs. You can find ticket prices and schedule on the Website of Vietnam Railway Corporation.
BY COACH
Located in the "midpoint" between the North and South, there are plenty of coach rides from other provinces to Danang. Most of them come with comfortable beds for a 16-20 hour ride.
There are big coach companies coming to Danang, Phuong Trang, Mai Linh and Hoang Long from Ho Chi Minh City or Hanoi. Prices range from VND 300,000 – 450,000.
RENTING A MOTORBIKE
In addition to these vehicles, motorcycles are the ideal choice for those who love the streets. Not only are you motivated by time, with motorbikes, you can also enjoy the view of the surroundings, stopping wherever you are and experience the excitement of conquering new streets.