 Limit the downside impacts of a marathon event on the environment, especially in Danang city

Raise awareness and educate runners, spectators, volunteers, staff & partner about environmental issues

Support the local and environmental community
No use of plastic bags in Race kit pick-up.

Reduce unnecessary items and promotional prints in the race kit package by using their digital version.

Use paper cups at aid stations.

Use big water containers at hydration stations instead of plastic bottles.

Set up plenty of trash collection points throughout the entire event.



CONTINUE OUR JOURNEY TO BE GREEN
Manulife Danang International Marathon 2022 will keep executing to make our race eco-friendly where all participants, sponsors, partners, volunteers, and the organizer together contribute to environmental protection and sustainable development.
GREEN MERCHANDISE - ORDER AND DONATE!
RECYCLED TRAVEL BAG is an accessory that's made of our previous event's backdrop, standees, banners. The hiflex that seemed to be useless after the event was given a second life, becAoming an accessory with its own story and a message of love for the environment.
50% PROFITS FROM EACH ITEM PURCHASED WILL BE CONTRIBUTED TO CHARITIES.
If you are a "Green Runner," this is a unique accessory you can not miss out!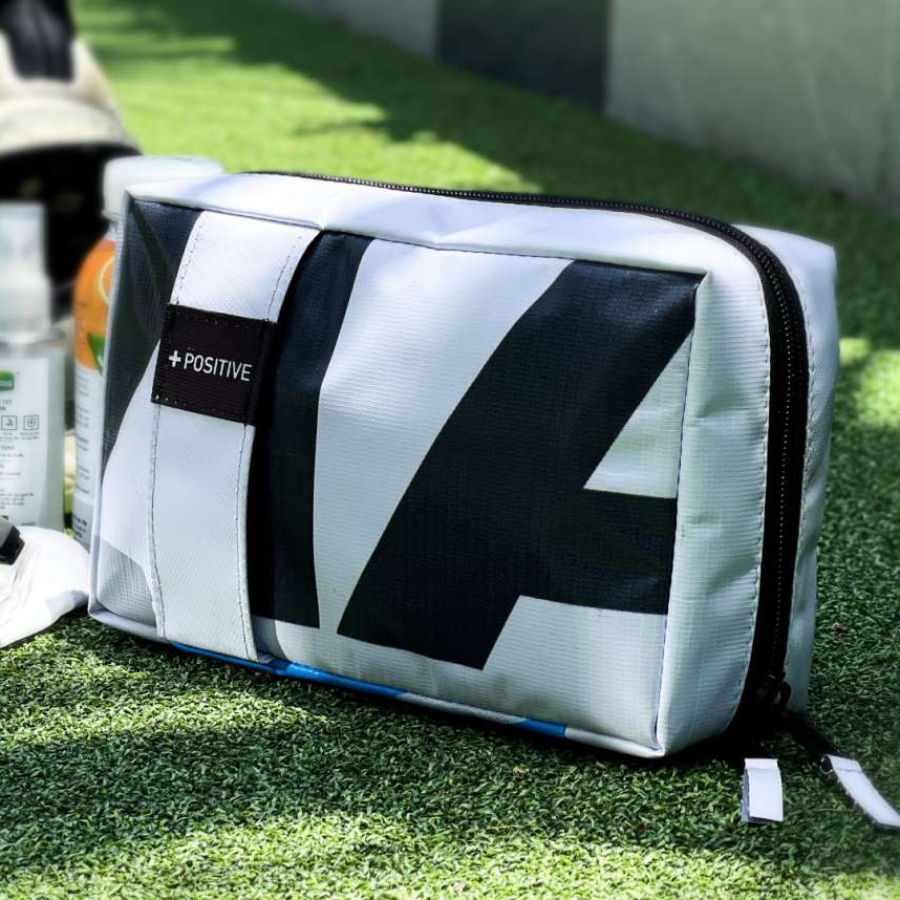 Product Info:
Material: hiflex

Size: 20 × 8 × 13 cm

Every product has unique design
Price: 340,000 VND
LET'S MAKE THE CITY GREEN TOGETHER!
We believe that " A clean city is a loved city"