+Positive Project was initiated by Pulse Active with the idea of creating a hub with the purpose of bringing the influence of events to support community projects related to the Environment, Women and Children, Society.

THE PROJECT CONTRIBUTE TOWARD ENVIRONMENTAL GOAL
+Positive Green focuses on the environment with implementing activities towards minimizing negative impacts on the environment, raise awareness of the participants and community towards environmental protection and mobilize people into gradually changing their behavior to create a living eco-friendly lifestyle.

+POSITIVE GREEN AT MANULIFE DANANG INTERNATIONAL MARATHON 2022

Limit the downside impacts of a marathon event on the environment, especially in Danang city

Raise awareness and educate runners, spectators, volunteers, staff & partner about environmental issues

Support the local and environmental community
No use of plastic bags in Race kit pick-up.

Reduce unnecessary items and promotional prints in the race kit package by using their digital version.

Use paper cups at aid stations.

Use big water containers at hydration stations instead of plastic bottles.

Set up plenty of trash collection points throughout the entire event.



Manulife Danang International Marathon 2021 will keep executing to make our race eco-friendly where all participants, sponsors, partners, volunteers, and the organizer together contribute to environmental protection and sustainable development.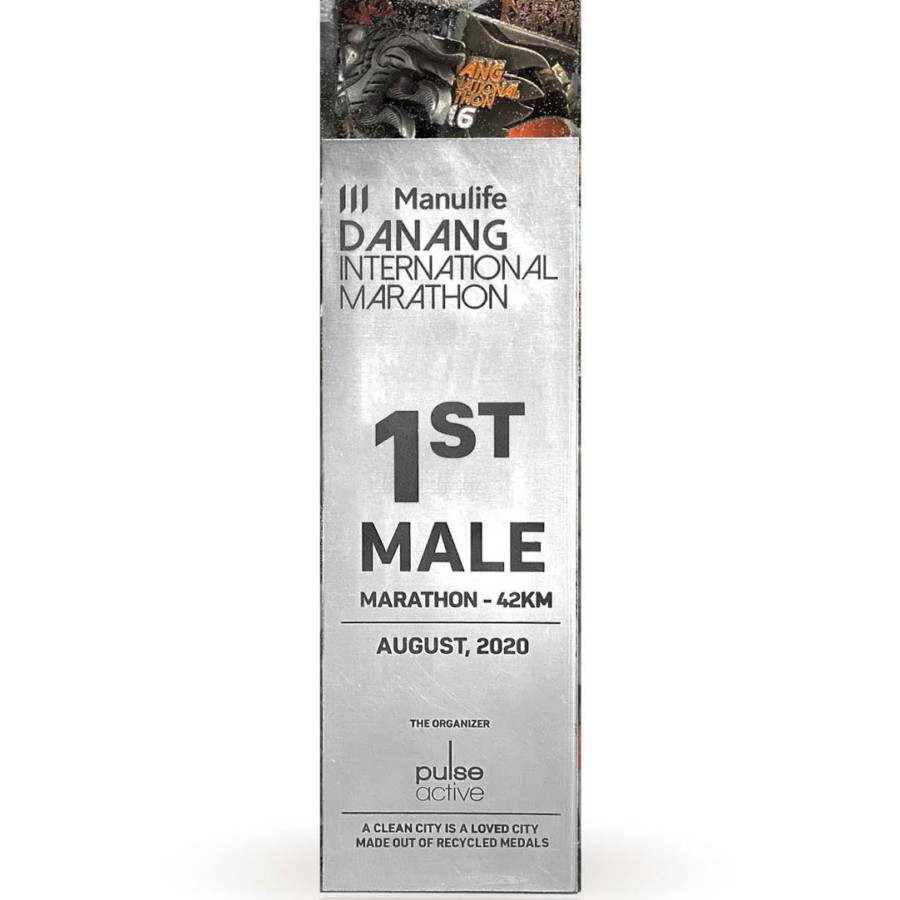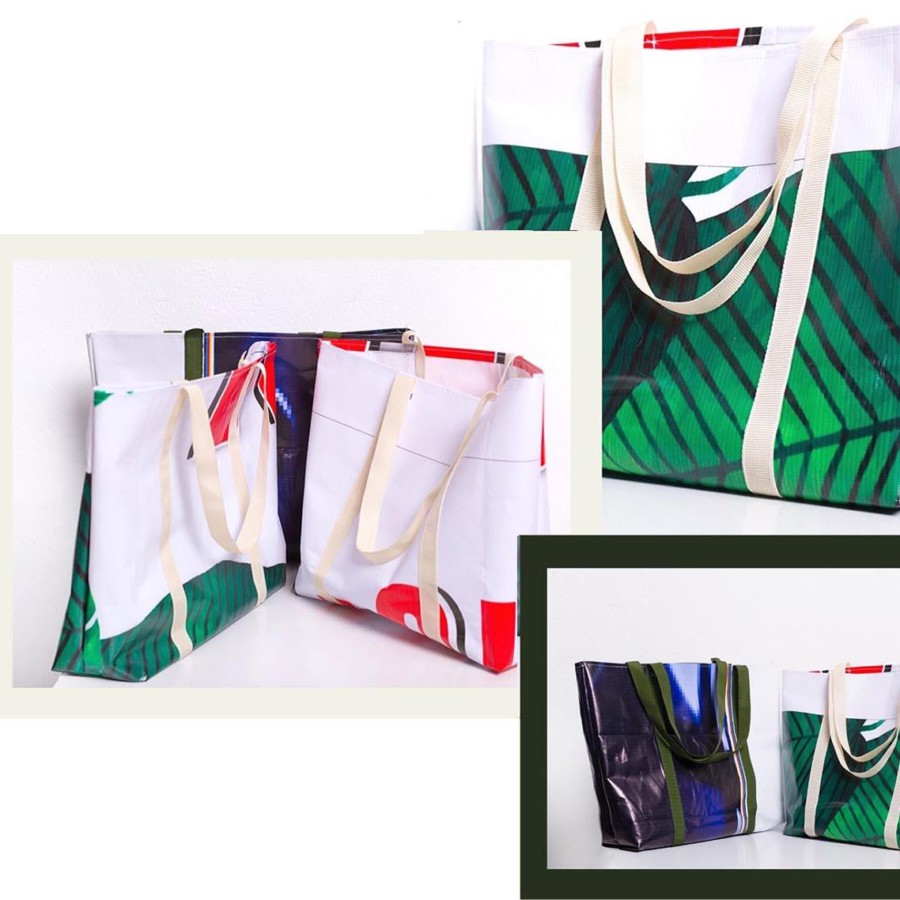 GREEN TROPHY
The trophy of Manulife Danang International Marathon 2021 will be our extraordinary edition which is made out of recycled medals. Because of this special origin, it's called the Green Trophy – a symbol of glory and victory. This trophy will not only reflect the brilliance, bravery, perseverance, and inner power of each individual but also embrace our mission of the Green Project to make the Manulife Danang International Marathon become a more environmentally friendly and sustainable race in the future.
This green trophy will be given to our sponsors, partners, and most importantly, the winners of the race.
GREEN MERCHANDISE
Give things a second life!
Following the objective of our Green project, we are planning to reduce the waste of a marathon into the environment. All the banners, backdrops of the event will be given a second life to become beautiful products in our daily life like bags, pen cases, etc.
We cooperated with Dong Dong Saigon to collect all the used materials (hiflex) this year so that we can start to recycle them. All the products produced from the last event using hiflex will be sold in the race this year.
Dong Dong Saigon aims to raise their little voice for the environment with durable and unique recycled items with high functionality.
"Dòng Dòng", in Saigon accent, means "to go around", which is a way to imagine the life cycle of used tarps from old awnings or truck covers to the unique items for your daily uses.
GREEN AWARD
ABOUT GREEN AWARD
The Green Award is a recognition to our thoughtful and active partners who are leading in environmental protection by practical actions. Following the criteria of the Green Award during the event days, sponsors/ partners will be given a token for their attempt to stay "green" in our events. 
THE OBJECTIVE
The award aims to acknowledge the GREEN PROJECT, which demonstrates sustainability and best practices to minimize negative impacts of the event on the environment; including, but not restricted to: recycling & waste management and environmental improvement & awareness.
WHY YOU SHOULD JOIN US?
When joining Green Award, your organization will not only get recognition but also gain mass awareness and enhance green image among society
YOUR BENEFITS:
Pre-event
Your organization will be our official Green Partner.

Your organization's logo will appear on Subpage "Green Award".

Your organization's name/logo will be integrated into the Event FB Fanpage posts in order to promote your activities.
After-event
Awarded appreciation token for winning organizations having the most attractive actions.

Dedicated post for the winning organization on Event FB Fanpage.
HOW TO JOIN GREEN AWARD?
To join Green Awards, you must be sponsors/ partners/ vendors of the Manulife Danang International Marathon.
Please contact us via sponsor@pulse.vn to get our Green Award Guideline and Registration form.
GREEN WATCHERS
Green watchers is a dedicated volunteered team to focus on keeping the event site clean.
LET'S MAKE THE CITY GREEN TOGETHER!
We believe that " A beloved city is a clean one"

 +POSITIVE BLUE – WHAT WE HAVE BEEN DOING
Encourage event participants to support, donate and register for Charity slots to make donations for: The Association for the Support of Danang city Handicapped and Orphans; Danang Association for Victims of Agent Orange; Disabled Person Organization of Danang City; The Village of Hope directly under the Danang Relief Association for Disadvantaged Women and Children; Danang Table tennis club for disabled persons.

Create annual sports activities so that disability also can participate.

Encourage children to run and participate in healthy, active programs so that they can develop themselves physically, mentally, and emotionally.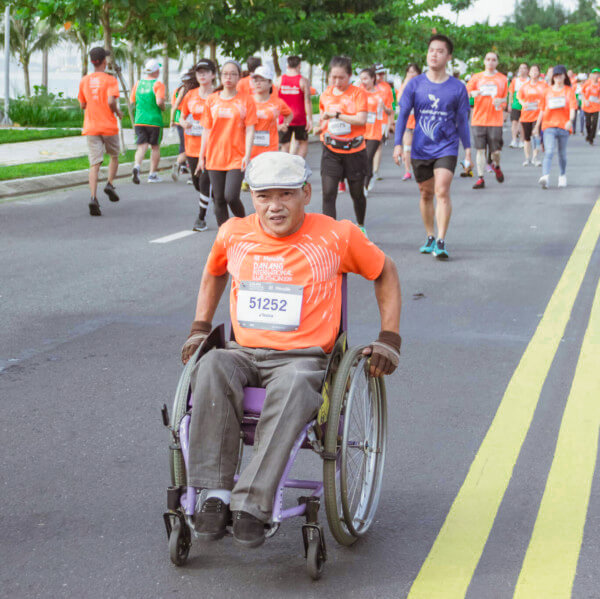 +POSITIVE PINK – WHAT WE HAVE BEEN DOING
Through Ronny Dash – the race for children, to encourage kids to enjoy physical activities like running and build a healthy lifestyle as a child.

Inspire women to take up running, empower them to conquer the big challenge: Half and Full Marathon distance to be more confident and healthier every day.