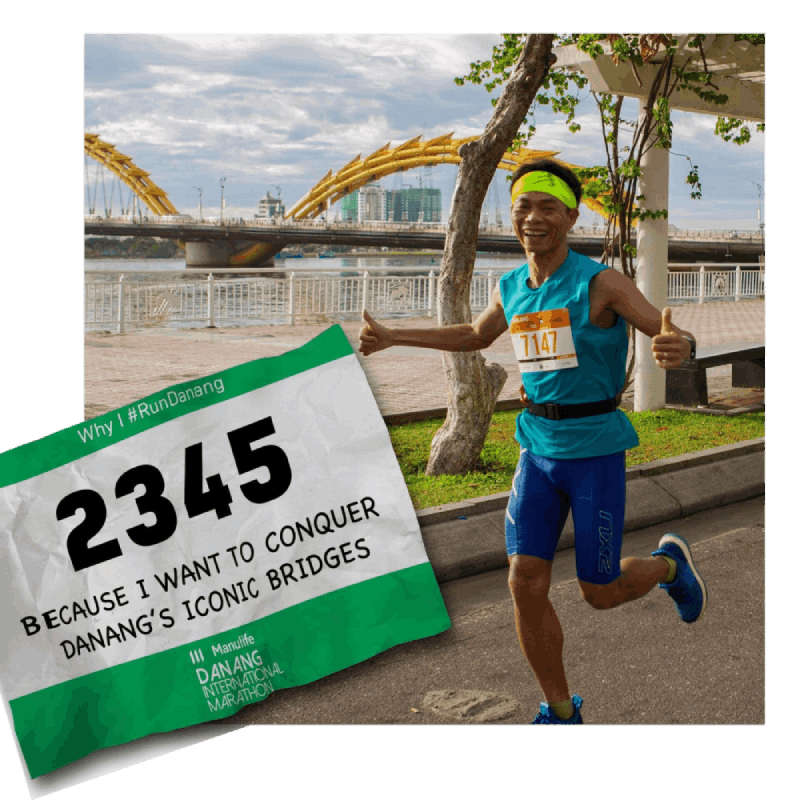 WHY YOU #RUNDANG?
There is a lot of reasons to spend a weekend to #RunDanang
But the most honest and inspiring reasons are from YOUR true running stories. What brought you to run and why you chose Danang as one of your destination? Or why you want to run in Danang soon?
Share your stories and photos so we can spread out this sportsmanship spirit as well as encourage more people to conquer the most stunning race course in Asia with Vietnam pride.
*Stories and photos will be selected to be beautified with this format and published on our official fanpage.