HELP PEOPLE LEAD THEIR HEALTHY AND FORWARD LIFESTYLES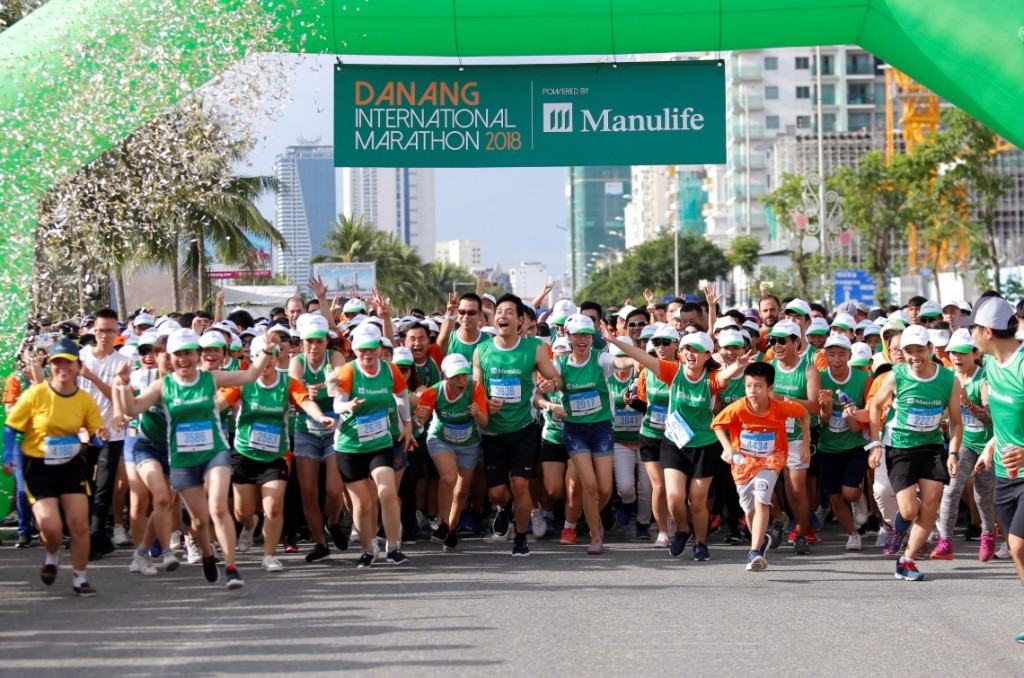 Nowadays Vietnamese concerns much about health and wellness when their living standard is increased rapidly. It is proved by the network expansion of fitness centers, healthy food stores and running events which attracts so many runners. As one of the market leading life insurance brands, Manulife always helps people lead their healthy and forward lifestyle.
FIRE IT UP FOR THE COMMUNITY
Since 2016, Manulife Vietnam proudly becomes the Title Sponsor of Da Nang International Marathon to promote running and encourage community to participate in this event. We also bring in excited health and wellness contents to interact with runners and spectators communities and raise charity fund for Heart Beat Vietnam program.
FINANCIAL SOLUTION PROVIDER OF VIETNAMESE PEOPLE
As a member of Manulife Financial, Manulife Vietnam is proud to be the first foreign-owned life insurer established in Vietnam since 1999. With extensive experience and global reputation, Manulife aims to become the most professional life insurance company in Vietnam. Manulife Vietnam now offers a wide range of innovative insurance products, from traditional products to health, education, investment, and pension … to more than 700,000 clients through a strong and professional agency force at more than 60 offices in 41 provinces/ cities across the country.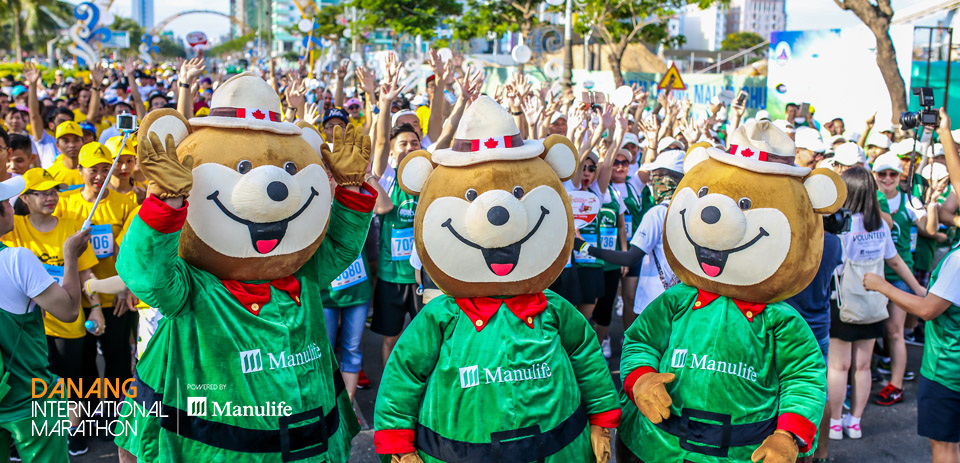 EMPLOYEES' CHOICE
According to the survey results "Top 100 Enterprises with Best Working Environments in Vietnam 2017" by Anphabe and Intage, Manulife Vietnam was ranked the first company in the insurance field that offers a good working environment, based on outstanding indicators rated by employees of the survey such as competitive compensation and salaries, opportunities for growth, balance working environment, quality of work – life and company's prestige.
Each year, Manulife Vietnam reserves a great investment for human resources development, as well as sponsoring for advanced courses and international soft skill training programs for all employees. Besides competitive remuneration policy, Manulife Vietnam also promotes very attractive employee benefits such as Pension Funds, interest-free loans, taxi-to-work for pregnant staff, "Manulife Care" program for physical improvement and work-life balance.