Shōnan (湘南) is the name of a region along the coast of Sagami Bay in Kanagawa Prefecture, central Japan. Because of the bay, the region benefits from a mild climate and long beaches covered with dark volcanic sand which brings perfect condition for anyone wants to experience running in Japan.
The Shonan International Marathon:
The very first full marathon organized in Kanagawa Prefecture which is home to Kamakura and Hakone, two highly popular side trip destinations from Tokyo.
Owning a course which takes runners passing by Seisho Bypass – a scenic Japanese gulf road that is only opened once a year for running.
Annually, the event attracts participations of over 20.000 people from all the areas of Japan and around the world.
The location
〒259-0111 Kokufuhongo, Oiso-machi, Naka-gun, Kanagawa
Homepage
www.shonan-kokusai.jp/12th/
E-Mail address
info@shonan-kokusai.jps
2018 event dates
Sunday, December 2, 2018
Rate
Entrance fee: Full marathon 12,500 yen, half marathon 8,500 yen, 10km 6500 Japanese yen,
part 3,500 yen of part 2,500 yen, parent and child of family orchard primary schoolchild.
Since 2017, Shonan International Marathon and Manulife Danang International Marathon have been partners in order to exchange not only runners but also running culture in both countries. In this partnership, two winners of Manulife Danang International Marathon will get a chance to compete in Shonan International Marathon and in return Manulife Danang International Marathon gladly to have two Shonan International Marathon Champion to join our race. Manulife Danang International Marathon have welcomed 2 best runners from Shonan, Japan since 2017. It's always been a precious chance for runners to have new running experience as well as for both countries, Japan and Vietnam, to strengthen solidarity.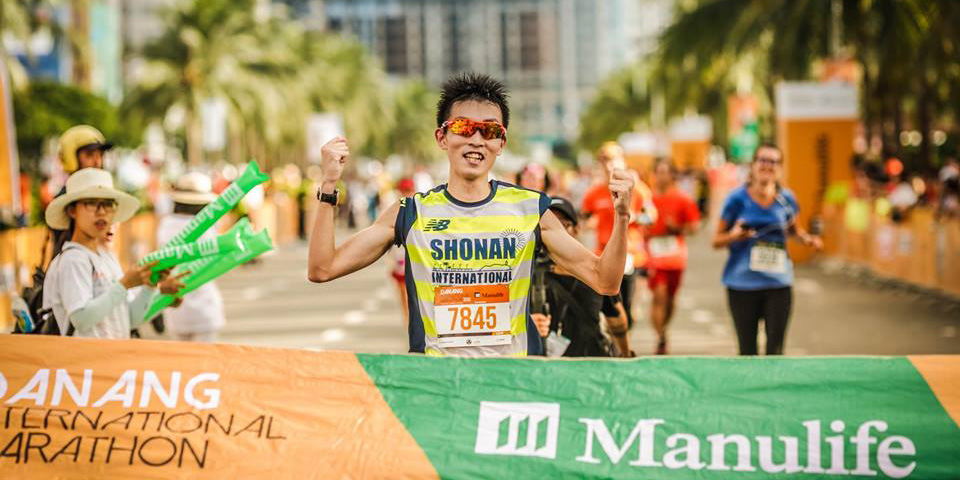 Suzaki Yuuya – the winner of Shonan International Marathon 2017 and Manulife Danang International Marathon 2018 once shared to local media about his first impression of Danang Vietnam towards the way local people does exercise every morning. It was totally impressed him by the local people, especially elderly, who bring their exercising needs out onto all corners of the street, preferably 2 sides off Han river. According to the winner, he never saw a big group doing morning excercise before with tunes.
In Dec 2, 2018, 2 winners of Manulife Danang International Marathon will come to Shonan, Japan for their race there. Information will be updated