Manulife Danang International Marathon 2019 took place successfully on 9 – 10 – 11th August at Bien Dong Park, Da Nang City. In the framework of the collaboration with International Marathon partners, especially with Kaohsiung International Marathon, the event is honoured to welcome 2 runners from Kaohsiung, apart from more than 9,000 participants.
With the vision of collaborating with International Marathon partners, namely Shonan International Marathon and Kix Sensu International Marathon, Manulife Danang International Marathon, organized by Pulse Active, keeps cooperating with Kaohsiung International Marathon to welcome 2 representative athletes from Kaohsiung, Taiwan joining in Full-marathon distance. They are Mr. Wu Bing Xuan and Mr. Chien Tung Hung.
During the short trip in Vietnam, Mr. Chien Tung Hung was very excited when having the opportunity to enjoy the beauty of Danang by running. Besides, he didn't forget to wish luck to all Manulife Danang International Marathon runners to be able to gain the best achievements in the race.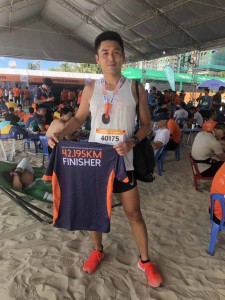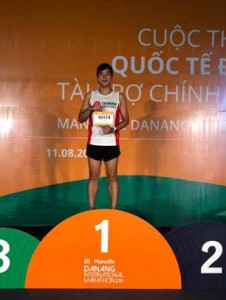 At this year's competition, Athlete Chien Tung Hung had achieved a 03:59:01 marathon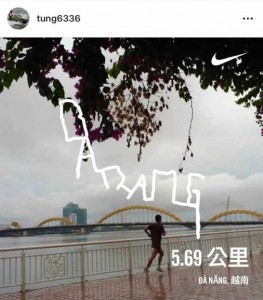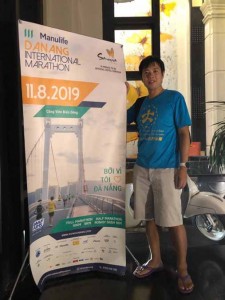 These Taiwanese runners spent their time on visiting around the city and relaxing at Sanouva Danang Hotel in the most beautiful season of Danang city. Taking part in one of the most popular marathon races in Southeast Asia and enjoying a vacation in one of the most amazing beach cities in Vietnam will become an unforgettable memory to any runners.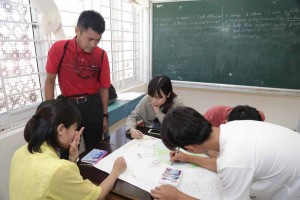 Besides running and travelling, athlete Chien Tung Hung also joined in charitable activity – one of the most meaningful activities brought by Manulife Danang International Marathon 2019. Chien Tung Hung accompanied with the benefactors, main sponsor Manulife and the organizer Pulse Active to visit and play with children at Hoa Mai orphanage center, then give them meaningful gifts. In Kaohsiung, Chien Tung Hung is also the one who lead blind athletes to be able to run on race route. Moreover, he is a teaching assistant at Kaohsiung National University.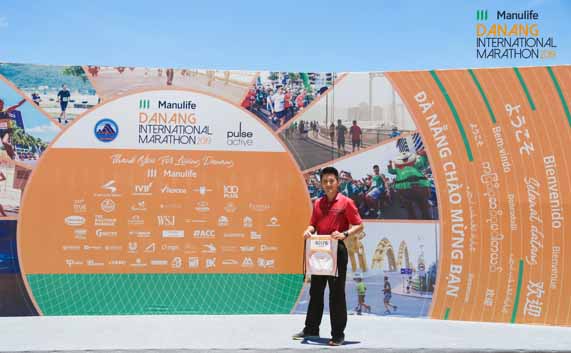 At the end of the trip, Wu Bing Xuan and Chien Tung Hung will return to Taiwan and continue competing in other international marathon races but the memories and experiences when running in Danang will be the things they remember the most.