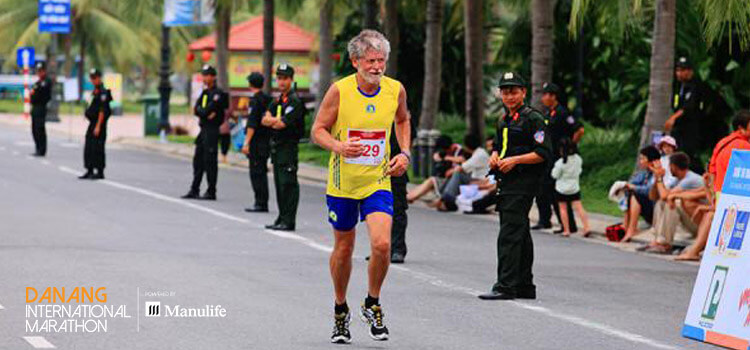 Dennis Zaborac, a naval advisor during the Vietnam War. The last time he ran in Vietnam was 42 years ago, and it was not a marathon. It was a midnight sprint to a sandbagged bunker. There was always a feeling that because he left Vietnam so quickly, he still left something behind. This is the reason why Dennis decided to go back and run the 2015 Danang International Marathon.
The humidity and high temperature are tough for every runner since the start line. The first notable thing after the start for Dennis was a large number of photographers who lined the course. They were everywhere just like paparazzi. Despite their large presence, they were not there to sell you photos. They just wanted to record a special moment in the city's history.
After a struggle during the race, Dennis finished the marathon rather than quit in the middle. When he passed the finish line, all he saw were allies in individual battles to beat the heat, the fatigue and the distance of the Danang International Marathon, they are not enemies anymore.