STORY #1
LUONG TAN THANH'S STORY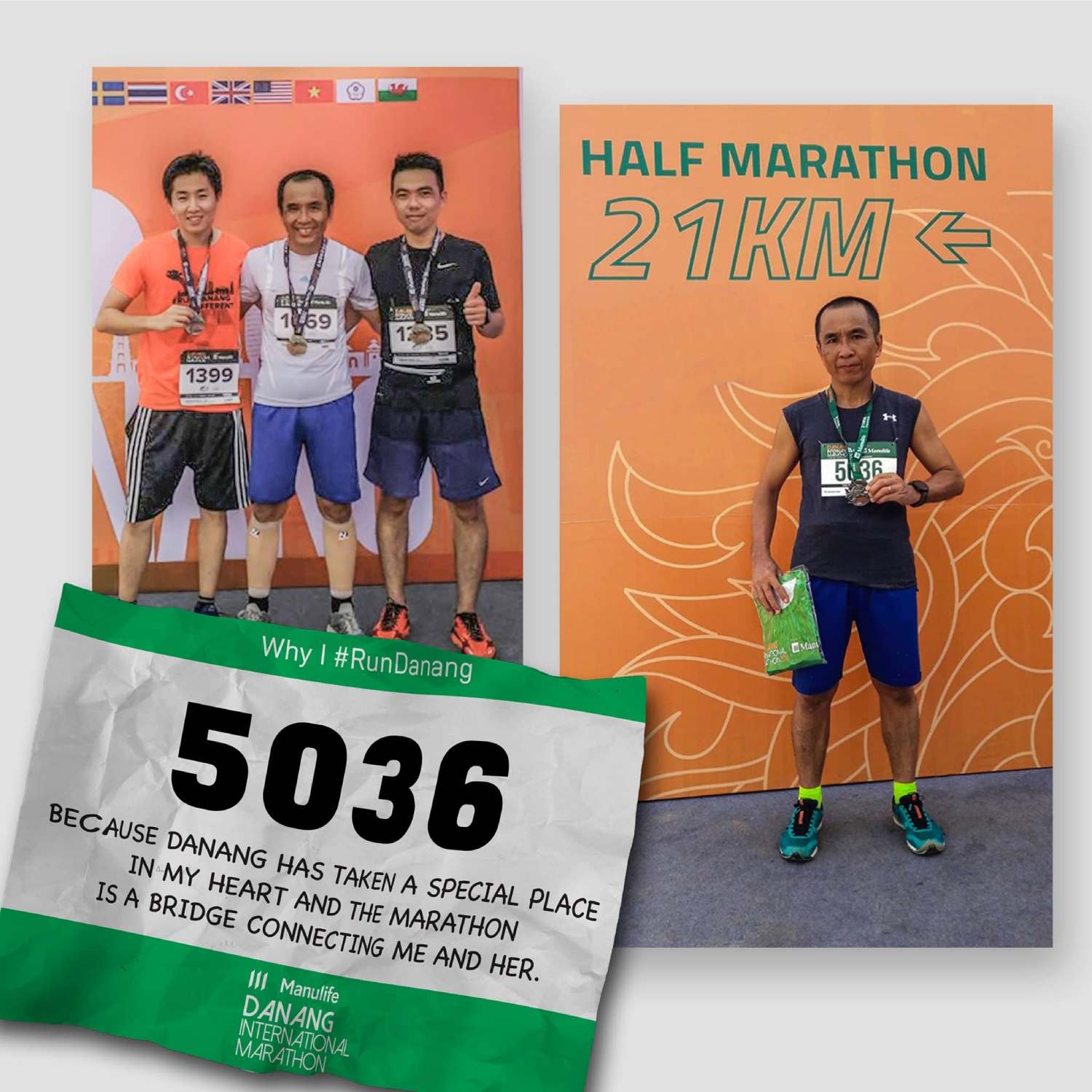 4 years in a row to attend Manulife Danang International Marathon, runner Tan Thanh Luong (Lương Tấn Thành) has shared his own story about #RunDanang . Maybe this year he could not come to join us, but he, like the other runners from outside of Vietnam, will try to return to Danang to run as soon as possible!
"2016 was the first year I ran Danang. It was also fantastic trip which was full of emotion. There is a quote "The first impression is very important", that is very true to me at that time. I have to admit the fact that I've already fallen in love with this city since then.
2017 was the second time that I joined the race. This time was so exciting as I have made 2 new friends from Đà Nẵng and Phan Thiết. I realized Sportmanship have the power to connect people all over the globe.
I did not miss any race in 2018 & 2019 because Đà Nẵng has taken a special place in my heart and Manulife Danang International Marathon is the bridge connecting me to this city. Đà Nẵng for me is a mysterious place to enrich not only the fitness but also our mind and soul.
This year, the world is facing with the most difficult time, which narrows chances for runners all over the world, including me to join the race. However, let's hope for the best and be at Biển Đông park once again to take a yearly challenge in a "new norm".
"Đà Nẵng tu m'as pris dans tes bras"
[from a french song: Paris tu m'as pris dans tes bras-Enrico Macias]"
===========================