STORY #2
NGUYEN TAN LAP'S STORY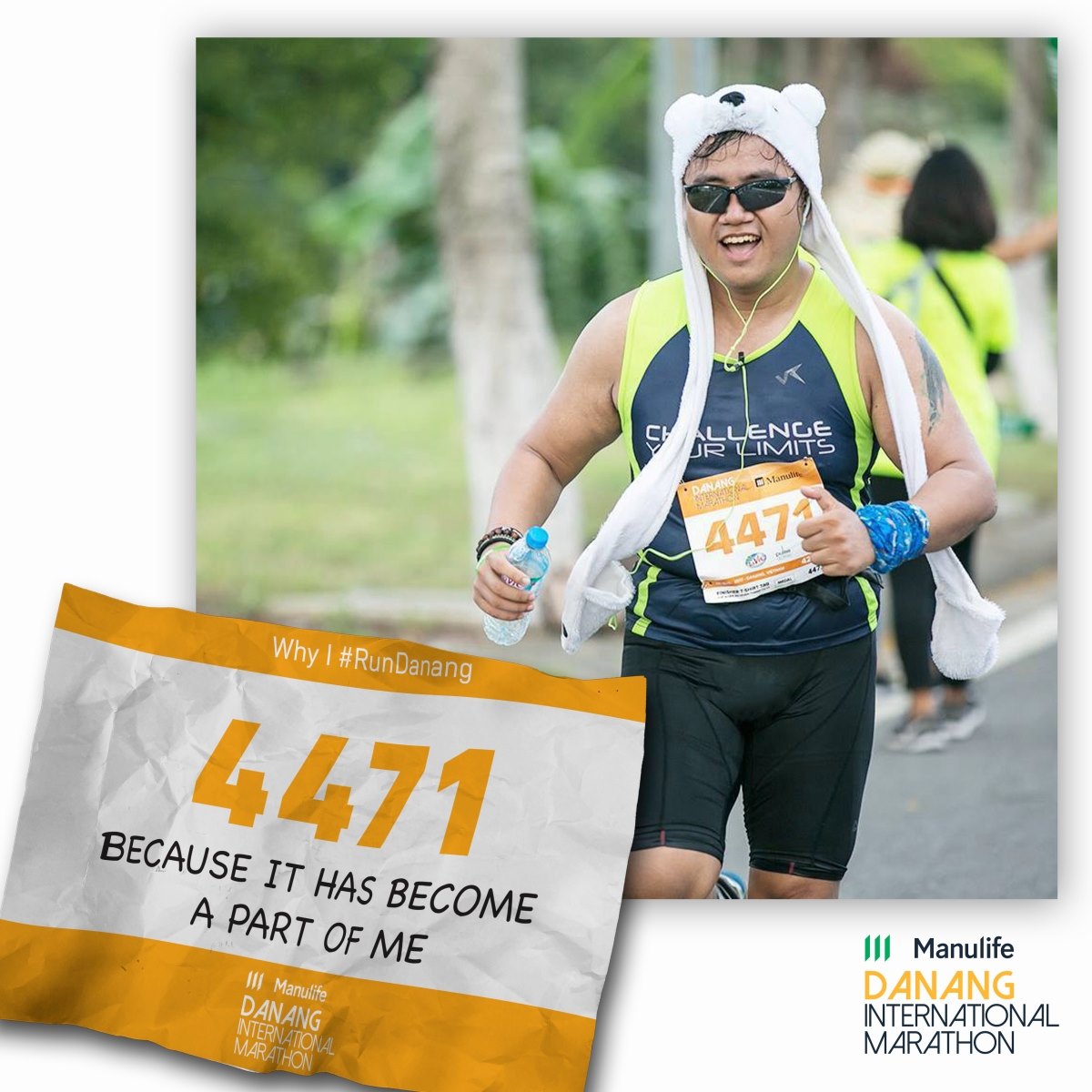 It is my fate with this marathon.
I was a volunteer in 2013 and 2014. My thought actually was: "I would never be able to run like those guys. People were so crazy!".
Until 2015, I took a decision to participate in Danang Runner club, my perception about running has changed completedly since then. I officially became a half marathon runner in 2016. Honestly, my first time standing at start line was extremely nervous and somewhat afraid of being "cut-off". But when the gun fired, all of those fears disappeared and replaced by thoughts of how to breathe, how feet could catch up, how many kilometers left.
The feeling of crossing the finish line and hearing my name being shouted out was greatly awesome. It motivated me to participate again in the next 2 years, 2017 and 2018, as Full Marathon runners. Eventhough I got a knee injuries till now, it has not stopped me to come to participate the race again. Manulife Danang International Marathon has become an important part of my life.
This year, I will participate as a photographer to catch the breaking & awesome moments of runners. Hope to see you there on the beautiful route this August!
==============================