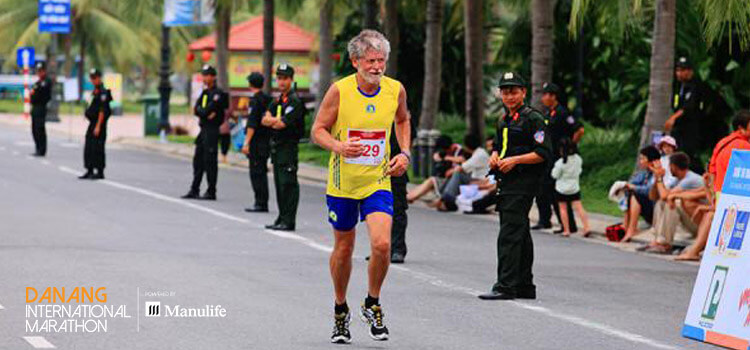 Dennis Zaborac, naval officer during the Vietnam War. The last time he ran in Vietnam was some 45 years ago, and it was not a marathon. It was a midnight sprint to a sandbagged bunker. Mr. Zaborac said he always had a feeling that because he left Vietnam so quickly, he left something behind. This is the reason why Dennis decided to come back and run the 2015 Danang International Marathon.
The humidity and high temperature are tough for every runner, but that wasn't the only thing on Zaborac's mind. Dennis was surrounded by a large number of photographers who lined the course. They were everywhere, almost like paparazzi. Despite their large presence, they were not there to sell their photos. They just wanted to record a special moment in the city's history.
Despite struggling through the race, Dennis finished the marathon. When he passed the finish line, he did not fear for his life, nor look for a bunker to dive into. This time, he was surrounded by comrades who fought off heat, exhaustion, and the grueling distance of the marathon. He found the thing he had been missing; he made friends from across the globe sharing a common bond of love, not war.