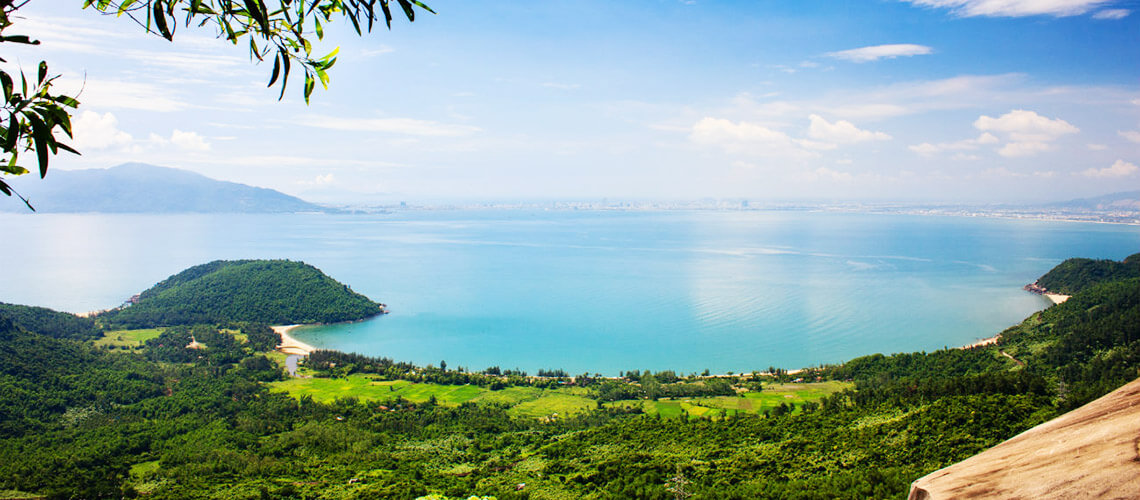 Why you should not miss Danang in your International Marathon race list
The Manulife Danang International Marathon is an annual event held along Danang's coastline. This is the first professional Marathon in Vietnam certified by IAAF – AIMS. The number of participants racing the event each year demonstrates the success of this race.
Here are a couple of reasons why Danang should be in your must-race marathon list:
Danang has one of the most scenic marathon race courses in the region.
Danang's 30-kilometer coastline is renowned for its pristine beaches with white sand, crystal-clear blue water, and where tourists love to go fishing, water-skiing, diving, or yachting. Danang is listed as a first-class city and has a higher urbanization ratio than any of Vietnam's other provinces. This is because of its green environment and traffic restrictions, making it known as the most livable city in Vietnam.
The race route of the Manulife Danang International Marathon will allow you to experience the beautiful coastline, the surrounding mountains, the beautiful bridges that cross the poetic Han River. With all these amazing sights and the feeling you will have when you breath in the fresh sea air, it will surely be your most memorable race. Come and experience Vietnam, and let its alluring beauty draw you to one of your running milestones.
Experience the city waking up while you run through.
You will have a tranquil experience running through Danang while the city is still sleeping. Starting at 4:30am gives runners a chance to enjoy the idyllic night sky, and then catch peaceful sunrise on the coast later in the race. Things you may see while running through Danang: locals doing their exercises on the bridges, men on motorbikes packed high with wares rushing to the market, an old lady sweeping her front yard while doing tai chi exercises, and many more early morning activities. One thing Danang is known for is its particularly friendly citizens. Don't be surprised if you are offered a cold drink, a biscuit, etc. by the homeowners looking to help you fuel up. Where else you can experience that hospitality but Danang?
Have an awesome vacation in one of the best travel destinations in Vietnam.
We recommend that you arrive a bit early for the race or stay a few days after because there are so many things to do in Danang which you won't want to miss.
One place to consider is Son Tra, (dubbed Monkey Mountain by US soldiers) located 10km from the northeast of Danang. With its 693m high peak, it is an area still largely covered with a dense rainforest and amazing wildlife such as the rare Red Shanked Douc. To the west of Danang, you may want to visit the My Son ruins. My Son used to be the capital and religious center of the Champa kingdom, but it was badly damaged by bombing raids in the 1960s. It was declared a UNESCO World Heritage Site in 1999 to preserve its history. There are many more places to visit such as: Marble Mountain – a rocky limestone mountain jutting out of the beach in the south; Ba Na Hill – the mountain resort located in Truong Son Mountains with 5km cable car to its peak at 1487m above sea level; Hoi An – An ancient town, and also a UNESCO World Heritage Site. Located 30km from Danang, you will be transported to the distant past as you walk around the town. If you are willing to travel farther, a 100km road trip through the Truong Son Mountains will give you a tremendous view from the charming, peaceful city of Hue, the former Imperial Capital of the Nguyen Kingdom. Just getting there is an experience in and of itself, but your final destination is more than worth the hike.
If you wish to stay, Danang is not only famous for its scenery and people; it also has delicious signature dishes such as Cao Lau, Bun Bo Hue, Quang noodles, not to mention all the fresh seafood you could ever want.
Ms. Carroll, a runner from Australia shared with us: "The Danang Marathon/Half Marathon is an event which allows you to not only run 42.2km or 21.1km, but also an opportunity to explore an exciting part of Vietnam. I totally enjoyed my two visits to Hoi An. The Vietnamese people are extremely friendly and the race organization was flawless." If you're still in doubt, let's see some of the best moments of the race.
This truly is a race that you will never forget.
Are you ready to join the Manulife Danang International Marathon this summer?